The Housatonic Amateur Radio Club is working in conjunction with the Discovery Museum in Bridgeport and the University of Bridgeport on building a CubeSat satellite to be launched into space. NASA has okayed the Discovery Museum's proposal and will manifest our DISCOvery museum SATellite (DISCOSAT-1) when ready. We are currently working to produce this satellite for Earth Observation and Education.
When launched we expect our satellite to be delivered to the International Space Station. Team members will then work with the astronauts on board the ISS to launch DISCOSAT-1.
Additionally, we are building a web page here for the CubeSat.

Our Team
David Mestre, KB1YYJ, Discovery Museum, Principal Investigator
Dr. Jani Pallis, call TBD, University of Bridgeport, Technical Lead
Michael Miciukiewicz, K1MJM, Mechanical Engineering
Larry Reed, AB1JC, Electrical Engineering
Gary Moyher, WE1M, Chemical Engineering & Software Engineering
Sam Xuan Zhang, KC1HOD, Electrical Engineering & Hardware
David Schadlich, KB1LTW, Hardware & Software
Ken Johnson, NE1CU, Electrician & Networking
Ned Bassick, KA1CVv, Electronics & Hardware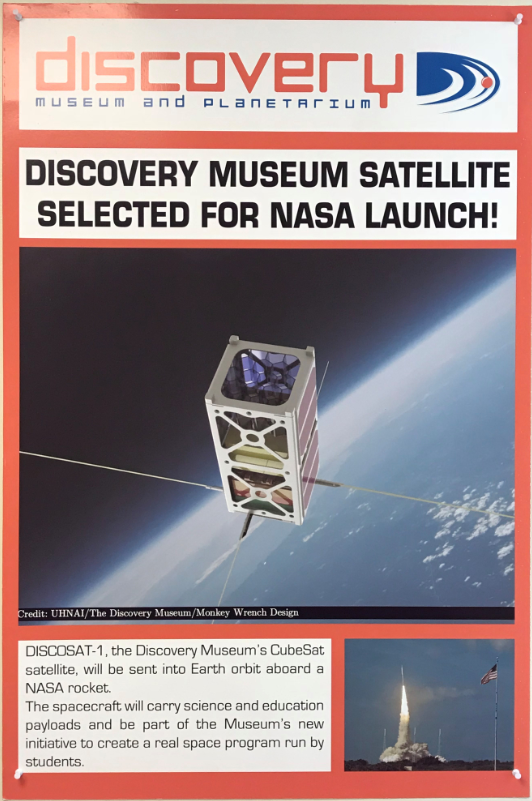 Discovery Museum's CubeSat Poster


June, 2018: HARC members, as part of the Univ of Bridgeport & Discovery Museum team, visited Dr. Carl Brandon and Dr. Peter Chapin at Vermont Technical College's CubeSat Laboratory.
Photos of Our Trip to Vermont Technical College CubeSat Lab
Dr Brandon from Vermont Technical College visits UB in September 2018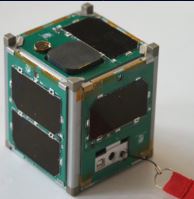 Vermont Technical College's CubeSat Satellite

Go To Vermont Technical College CubeSat Lab web page
Vermont Technical College CubeSat Lab

CubeSat Vendors
Pumpkin Space- Colorado
Gom Space-MN
We have chosen Clyde Space to build our hardware and Bright Ascension for our Flight Software Development tools. The ISS Astronauts will deliver our CubeSat to earth orbit using the NanoRacks delivery system.

Clyde Space-Glosgow
Bright Ascension CubeSat Flight Software Development Tools
NanoRacks CubeSat Delivery System